Bird Control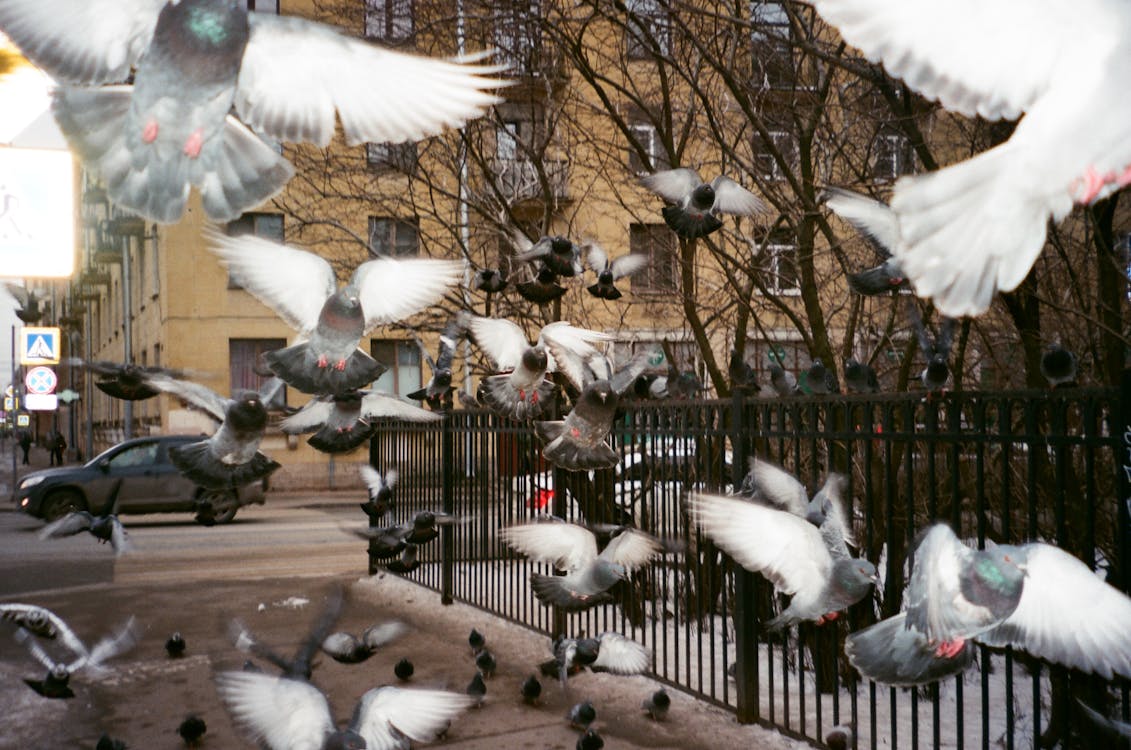 Birds cause untold millions of dollars of damage to most structures – Homes, Commercial Buildings, Industrial complexes, etc.
Their droppings and nesting materials carry diseases, and parasites that pose serious threats to people and to structures everywhere. They also create a negative image, clog drains and channels and attract other pests such as
bugs and rodents.
When birds are causing your facility a headache, CPM provides –
An on-site evaluation, inspection and a "no obligation" quote to control or manage bird issues in your facility.
Professional consultation (On Bird Proofing, Bird Netting & Bird Control in Sydney)
Bird Control Management by various deterrent methods
Proofing with a high quality UV resistant Bird Netting material is the most recommended technique
Bird wire and spikes
Removal of bird nesting materials and treatment
Other methods suitable to Facility or Site conditions.
Whether the building is Heritage, Modern or Commercial, we can provide positive results
Call CPM Services for all your bird control problems at
Pigeons don't discriminate between a Heritage Building and an Industrial Warehouse. They alight, roost and nest wherever they find a suitable location, a window ledge or the awning of a warehouse. Their droppings can deface the façade of a building or damage stock in a warehouse. They can also spread viral, fungal, and bacterial disease which is a major Health and Safety issue for whoever comes in contact with them. Whether it's a heritage building or a warehouse CPM Pest Services can provide Pigeon Proofing Solutions.
Importance of Bird Control and Bird Removal Services
One of the main reasons why the commercial sector will decide to provide removal services is because of the high cost of keeping a business afloat in the Australian city of Sydney. All the commercial properties are located in close proximity to the iconic harbour and will be more attractive if they are inhabited by both humans and birds. Keeping up with this reality has proven to be quite a challenge for many businesses in Sydney.
This is particularly the case for establishments that offer services such as bird watching or pigeon feeding. Although the commercial world might have made great progress in terms of the environmental awareness, this has not been limited to the human world.
Several people have reported problems with animals being present near commercial and residential buildings. Birds have become a major problem in Sydney. In fact, this has created an extreme stress and fear among all those who live in Sydney.
Bird removal companies have been providing Sydney with the bird control that they need. Since a lot of the properties that are located in close proximity to the famous Sydney Harbour are being used by the commercial sector, they decided to make good use of the service providers.
This has made them more aware of the needs of the surrounding area and they have moved in making adjustments for their clients. The best thing about the removal services is that they are providing a quick and efficient service.
As a result, there are actually better opportunities for the business owners and residential developers to cope with the rampant issues in Sydney. There is actually no other place that can be found in the city where it is a requirement to get rid of birds.
Some businesses and property owners have even started to buy up properties where they can offer free bird removal services. Even if they cannot provide a proper service, the idea has proven to be quite effective. What makes this service very effective is that this is something that will happen after you have expressed your readiness to accept the service provider.
With the high number of commercial properties in the city of Sydney, it is important that everyone ensures that the structures are well secured and that they protect the birds from getting infected. If you don't wish to pay for their services, then it is suggested that you make arrangements to do so.
If you are having problems with pests and other birds around your property in Sydney, then you might want to make sure that you are following the appropriate ways to keep them at bay. As mentioned above, there are a number of commercial buildings that are located near the famous Sydney Harbour.
It is important that you are able to identify which are the places where there are any problems. This is the time when you can contact the bird removal service providers and have the service provided.
When it comes to the wildlife in Sydney, most people see it as a breeding ground and as an invitation for something out of the ordinary. In fact, many people have also started to look into the dangers of these animals as they are beginning to take over the earth.